ExtraVM was started in 2014 based out of Texas to provide a reliable, secure, and affordable hosting service with DDoS protection and modern hardware that provides better performance than others. They make their services available to nearly anyone in the world by offering payment options for many countries that have limited access to services. They use only datacenters and network providers who have been proven to be reliable and provide good connectivity and speeds.
Their Services
ExtraVM Coupon & Promo Codes
| | |
| --- | --- |
| Coupon | Description |
| WHT30VPS | Get 30% off for life of any USA VPS |
| 25MARCH | Get 25% off for life of any USA location |
| 25SWITCH | 25% off first month on VPS Hosting |
| LET10 | 10% Off Recurring Discount |
=> [ Order Link ]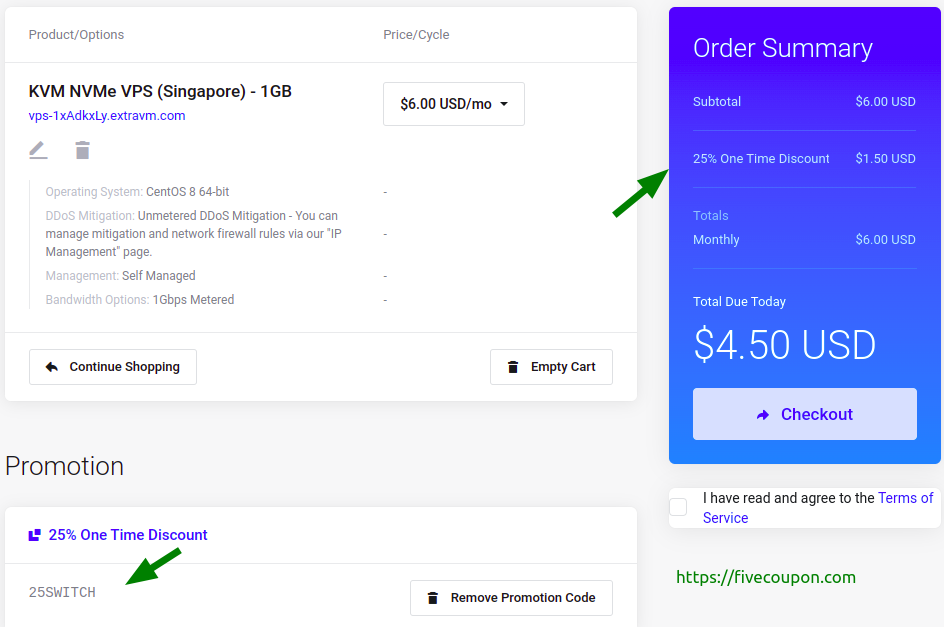 ExtraVM Reviews
From Trustpilot: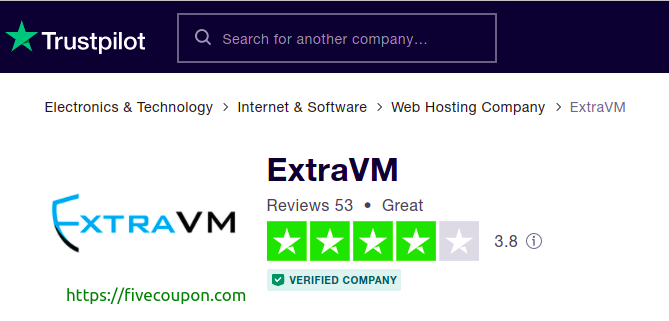 From HostAdvice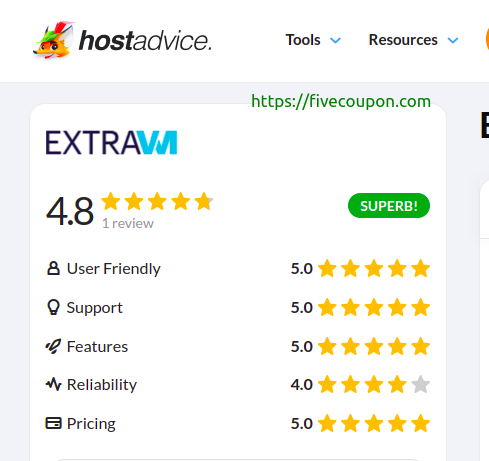 Payment Information
PayPal (Debit/Credit)
Stripe (Debit/Credit)
BitPay (Bitcoin)
PaymentWall (PaysafeCard, PagSeguro, and 100Local Gateways/Currencies)
ExtraVM offer a 3 day money back period, no questions asked. Some local payments via PaymentWall method are not able to be refunded, however Bitcoin, Stripe and PayPal can be refunded. They only offer 1 refund per account, in most cases accounts are closed after a single-service refund is processed.
Network Information
OVH Beauharnois
Test IPv4: 192.99.75.195
Test IPv6: 2607:5300:203:10b4::e86c:2f1e
Test file: https://bhs.lg.extravm.com/100MB.test
Looking glass: https://bhs.lg.extravm.com
OVH – Gravelines, France
Test IPv4: 178.33.9.17
Test IPv6: 2001:41d0:303:4845::d696:e1a8
Test file: https://gra.lg.extravm.com/100MB.test
Looking glass: https://gra.lg.extravm.com
OVH – Singapore
Test IPv4: 139.99.7.19
Test IPv6: 2402:1f00:8000:393::f1c5:4e8d
Test file: https://sgp.lg.extravm.com/100MB.test
Looking glass: https://sgp.lg.extravm.com