DigitalOcean, Inc. is an American cloud infrastructure provider headquartered in New York City with data centers worldwide. DigitalOcean provides developers cloud services that help to deploy and scale applications that run simultaneously on multiple computers.

Their Products
DigitalOcean Coupon & Promo Codes
How to use DigitalOcean Coupon?
First open link "Sign Up" to get your $10 credit.
After filling your billing info, click on "Have a Promo Code?" at the bottom of the page.
Enter any one of the below codes to get extra credit
DigitalOcean Pricing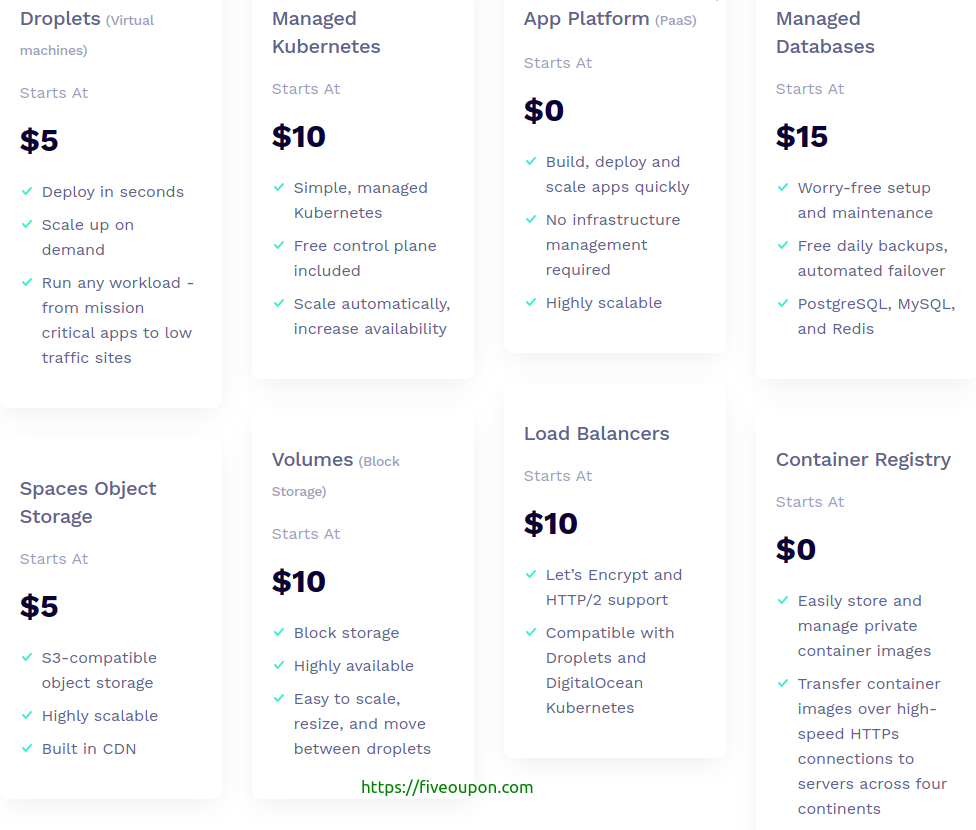 DigitalOcean Reviews
1 – TrustRadius: https://www.trustradius.com/products/digitalocean/reviews

2 – G2's Users: https://www.g2.com/products/digitalocean/reviews

Payment Information
They currently accept payment using credit cards (Visa, MasterCard, American Express, and Discover), debit cards, and PayPal.
Network Information
| Datacenter Name | Geographic Location |
| --- | --- |
| NYC1 | New York City, United States |
| NYC2 | New York City, United States |
| NYC3 | New York City, United States |
| AMS2 | Amsterdam, the Netherlands |
| AMS3 | Amsterdam, the Netherlands |
| SFO1 | San Francisco, United States |
| SFO2 | San Francisco, United States |
| SFO3 | San Francisco, United States |
| SGP1 | Singapore |
| LON1 | London, United Kingdom |
| FRA1 | Frankfurt, Germany |
| TOR1 | Toronto, Canada |
| BLR1 | Bangalore, India |